Product Description
The structure of the cable is put ф900μm or ф600μm tight buffer fibers with aramid yarn,then covered with a layer of PVC or LSZH inner sheath, then wrapped a layer of flat stainless steel wires and add a layer of woven stainless steel wire, finally into fiber optic cable with PVC or LSZH sheath.
Product Structure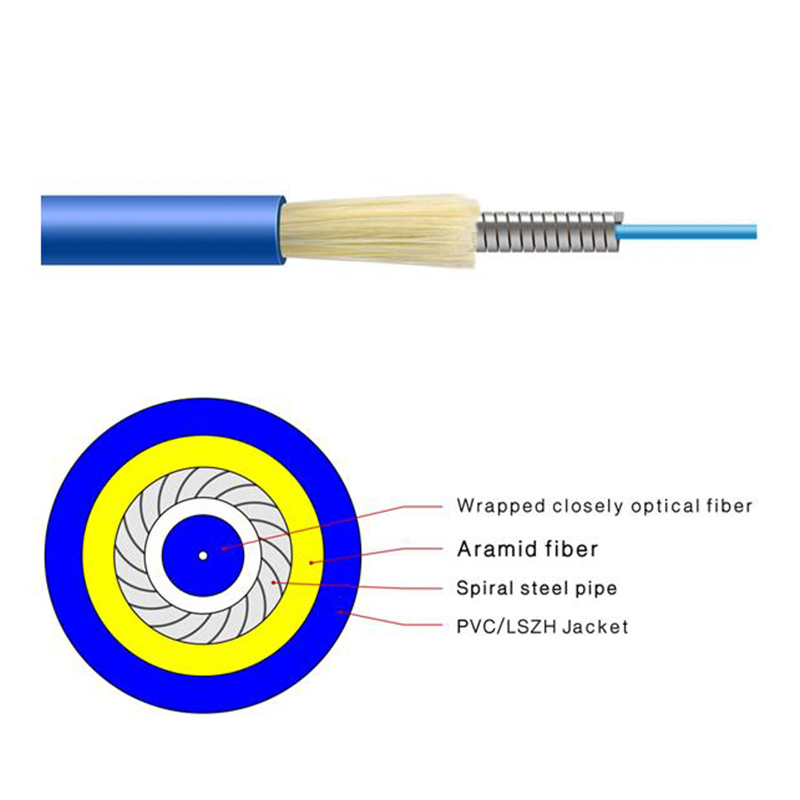 Product Features
·Multi fiber armored optical fiber cable has a layer of stainless steel wires enhance the crush resistance of the cable and anti-rodent 
·High strength aramid yarn,high performance outer sheath
·Small radius, light weight,flexibility,and friendly installation.
·Good mechanical and environmental performance.
·Flame retardant outer sheath provide good safety.
Product Standard
·GJSFJV cable comply with Standard YD/T 2488-2013, ICEA-596, GR-409, IEC794, etc; and meet the requirements of UL approval for OFNR, OFNP.
Optical Characteristics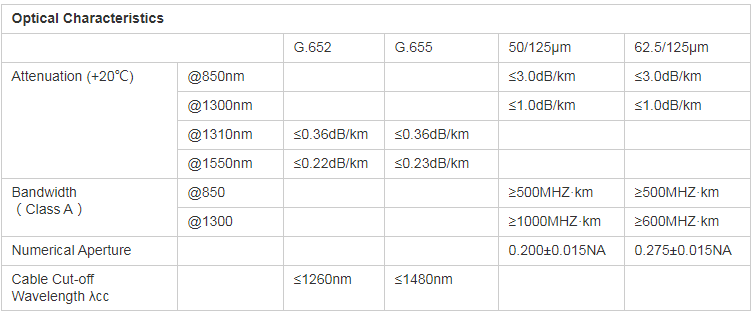 Technical Parameters
Cable Type

Fiber Count

Tight Diameter
mm

Cable Diameter
mm

Cable Weight
Kg/km

Tensile Strength Long/Short Term
N

Crush Resistance Long/Short Term
N/100m

Bending Radius Static/Dynamic
mm
GJFJV+SV
2
0.6
5.0
42
300/750
200/1000
20D/10D
GJFJV+SV
4
0.6
6.0
65
300/750
200/1000
20D/10D
GJFJV+SV
6
0.6
6.0
66
300/750
200/1000
20D/10D
GJFJV+SV
8
0.6
6.0
68
300/750
200/1000
20D/10D
GJFJV+SV
12
0.6
6.0
70
300/750
200/1000
20D/10D
Storage/Operating Temperature : -20℃ to + 60℃