Product Description
The structure of the optical fiber cable is a multi-strand aramid fiber reinforced with a multi-core bundle mini ф250μm optical fiber surface. A layer of PVC or LSZH inner sheath is extruded on the stranded surface as a subunit, the subunit is wound with a layer of steel wire armor, The sub-unit and the non-metallic reinforcements FRP (and possible mats) are stranded in a circle, wrapped with a dry water-blocking tape between the core and the sheath, and finally the PVC (or LSZH) sheath is extruded cable.
Product Structure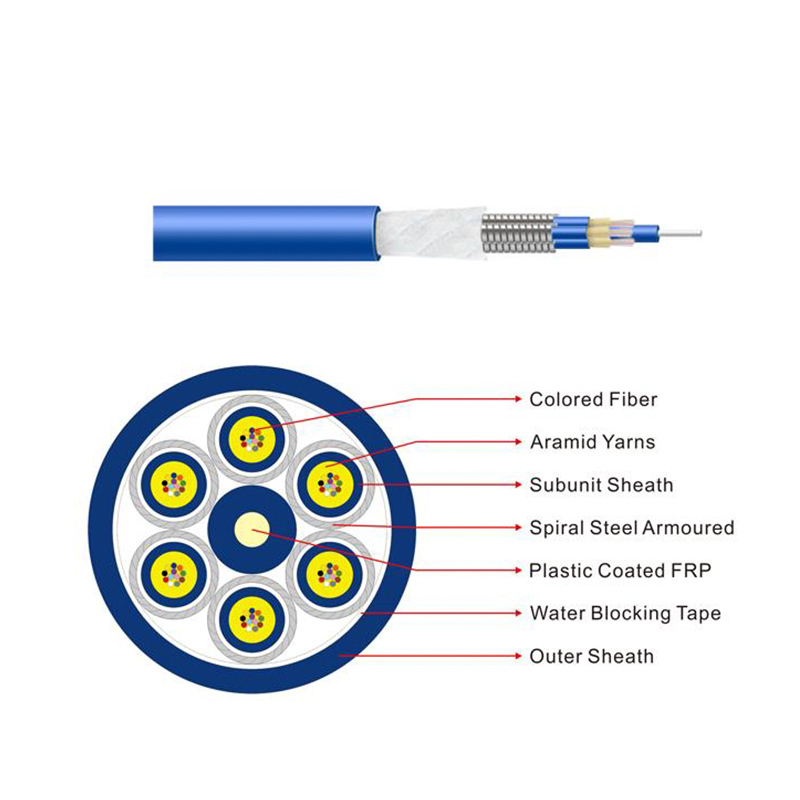 Product Features
Miniature cable, high-strength aramid reinforced, high-performance jacket material protection. 
Bending radius is small, light weight, soft, flexible, easy to follow. 
Flat wire armored to improve the optical cable compression and anti-rat ability. 
Has good mechanical and environmental performance. 
Flame retardant or non-flame retardant outer jacket to provide good safety protection.
Product Standard
· GJASFKV cable reference YD / T 2488-2013, IECA-596, GR-409, IEC794 and other standards; In line with UL certification OFNR, OFNP requirements.
Optical Characteristics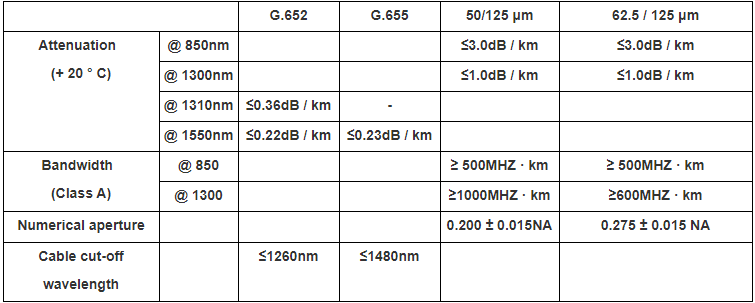 Technical Parameters
Cable type
Cable Type
Fiber number
Fiber Count

Subunit outer diameter Subunit Diameter
mm
Cable diameter
Cable a Diameter
mm
Cable weight
Cable Weight
Kg / km
Allowable tension
Tensile Strength
Long / Short
Long / Short Term
N
Allowable pressure
Crush Resistance
Long / Short
Long / Short Term
N / 100m
Bending radius
Bending Radius
Static / Dynamic
the Static / the Dynamic
mm
GJFJV + SV
72
3.0
14.0
42
300/750
200/1000
20D / 10D
GJFJV + SV
144
3.0
18.0
65
300/750
200/1000
20D / 10D
Temperature
| | |
| --- | --- |
| Transport temperature | -20 ℃ ~ +60 ℃ |
| storage temperature | -20 ℃ ~ +60 ℃ |
| Installation temperature | -5 ℃ ~ +50 ℃ |
| Operating temperature | -20 ℃ ~ +60 ℃ |