Product Description
The fibers, 200/250μm, are positioned in a loose tube made of a high modulus plastic. The tubes are filled with a water-resistant filling compound. Over the tube. water-blocking material is applied to keep the cable watertight. Two parallel Fiber Reinforced Plastics (FRP) are placed at the two side. The cable is completed with a polyethylene(PE) sheath.
Product Structure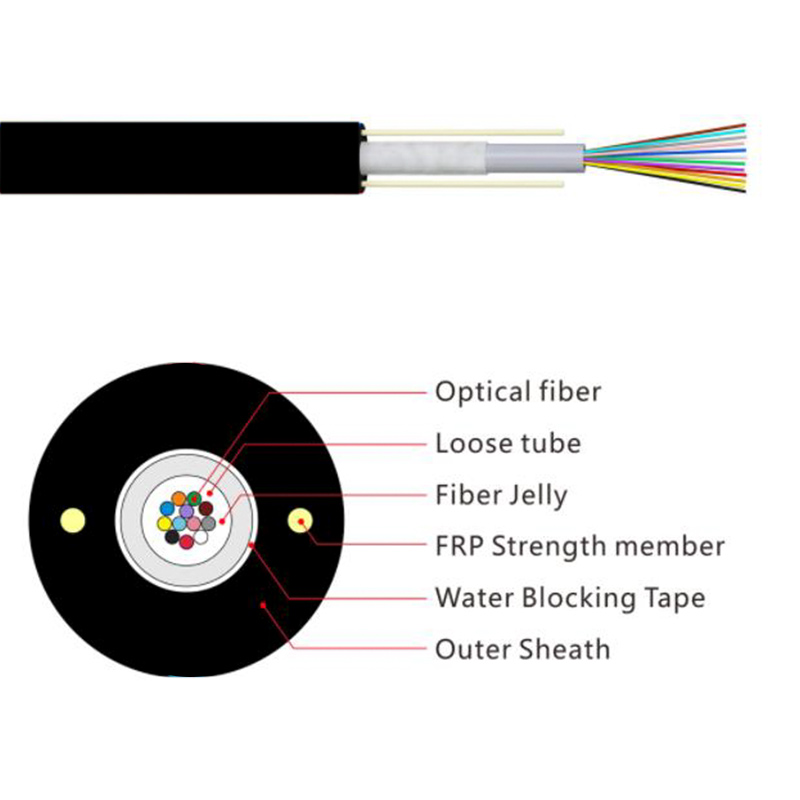 Product Features
·Good mechanical and temperature performance
·Non-metallic constructure helps to avoid Radio frequency interference and Electromagnetic interference, which is better for distribution in a minefield
·High strength loose tube that is hydrolysis resistant
·Special tube filling compound ensure a critical protection of fiber
·Good crush ability and soft
·PE sheath protects cable from ultraviolet radiation
·Two parallel FRP ensure tensile strength
·Small diameter, light weight and friendly installation
·Long delivery length
Product Standard
GYFXY cable complies with Standard YD/T 769-2010.
Optical Characteristics

Technical Parameters

Cable Type

Fiber Count

Cable Diameter
mm

Cable Weight
Kg/km

Tensile Strength
Long/Short Term N

Crush Resistance
Long/Short Term
N/100m

Bending Radius
Static/Dynamic
mm
GYFXY-2~12
2~12
9.0
70
500/350
300/1000
15D/30D
GYFXY-2~12
2~12
10.2
90
600/350
400/1000
15D/30D
Storage/Operating Temperature : -40℃ to + 70℃