In local area network (LAN) applications, fiber optic couplers are used in either bus architecture or star architecture.
In a star network topology, the stations branch off from a central hub, much like the spokes on a wheel. Each network device connected by the star coupler can communicate with each other. Besides, the star coupler makes it easy to expand the number of workstations. For example, changing from a 4 x 4 to 8 x 8 doubles the system capacity.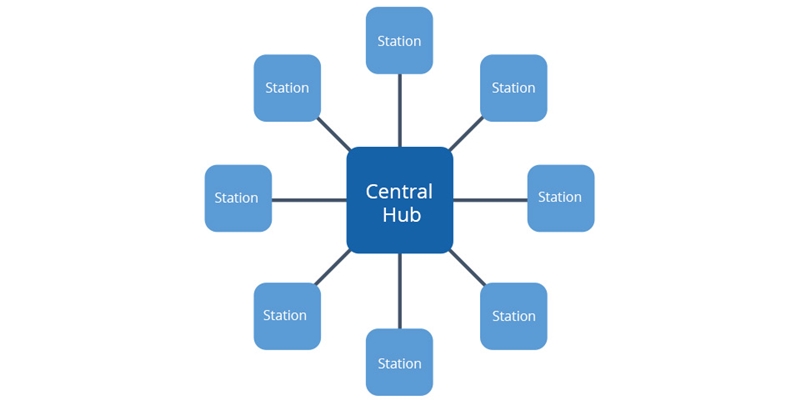 Bus architecture utilizes T couplers to connect a series of stations to a single backbone cable. In a typical bus network topology, the T coupler at each node splits off part of the power from the bus and carries it to the attached equipment.

Tree couplers are typically used in cascaded PON architecture. The first tree coupler is directly connected to the optical line terminal (OLT) port in the central office, then each of the output fibers is routed to a tree coupler in other sites (outside enclosure/terminal box). If there's a need to further divide the signal, more tree couplers can be added. Of course, other amplification or compensation modules are required to ensure the transmission.