Armored Fiber Patch Cable
Armored fiber optic cable with built-in metal armor is designed to provide stronger protection of the optical fibers than standard ones. It is constructed with helical stainless steel tape over a buffered fiber surrounded by a layer of aramid and stainless steel mesh with an outer jacket. The armored patch cables can be divided into single mode and multimode types, and the connectors can be LC, SC, FC, ST, LC/APC, SC/APC, FC/APC, etc.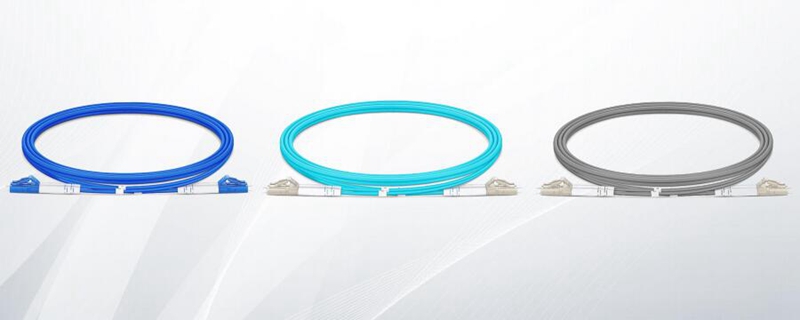 IP67 Waterproof Fiber Optic Cable
IP67 waterproof fiber optic cable has a strong PU jacket and stainless steel armor inside for future protection. Derived from the IP (Ingress Protection) rating system that defined by International Standard IEC 60529, IP67 verifies a product that can provide against intrusion, dust, water, accidental contacts, etc. The number 6 describes the protection level of the solid object whereas 7 stands for the certification for water resistance. According to the connector types, the IP67 waterproof fiber optic cables have several types including IP67 MTP/MPO fiber cables, IP67 LC waterproof fiber cable and so on. 
Military Grade Fiber Optic Cable
Military-grade fiber optic cable is constructed of SUS spring tube, Kevlar, braiding and TPU outer jacket. Featuring strong tensile strength, strong pressure resistance, and good flexibility, these military-grade fiber cables are manufactured to comply with military requirements. The bending-resistance, oil-resistance, wear-resistance, and flame retardant characteristics also make it ideal for both indoor and outdoor applications, such as rapid wiring or repeated retrieval in the military field, connecting the networks of two buildings through the use of an underground conduit or direct buried.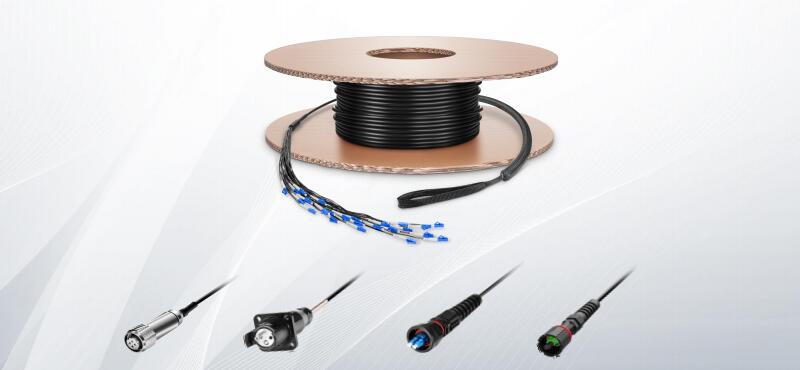 FTTA Patch Cable
FTTA patch cable is often terminated with LC connectors and has flame-retardant LSZH jacket which is UV stabilized and highly resistant to chemicals in outdoor environments. The hard spiral armored tube makes it more stable and higher tensile strength and the two strength members make it more convenient for pulling when installing. Generally speaking, this kind of patch cable can fit the needs of both indoor and outdoor installations.