When it comes to the cable selection between OS1 and OS2 single mode fiber, it's essential to be clear that you are adopting these SMF cables for long-haul transmissions. Choose the proper cables based on your link length requirements.
OS1 optical fiber cables are applied for indoor network infrastructures, which are mainly deployed in internal building/campus networks, as well as internal cabling within telecommunication exchanges and data centers. Then OS1 cables are fit for your indoor application demands. OS2 optical fiber cables are more appropriate for outdoor and universal loose tube solutions, which would include external plant and most backhaul networks. When it is needed for outdoor network infrastructure, then OS2 is the way to go.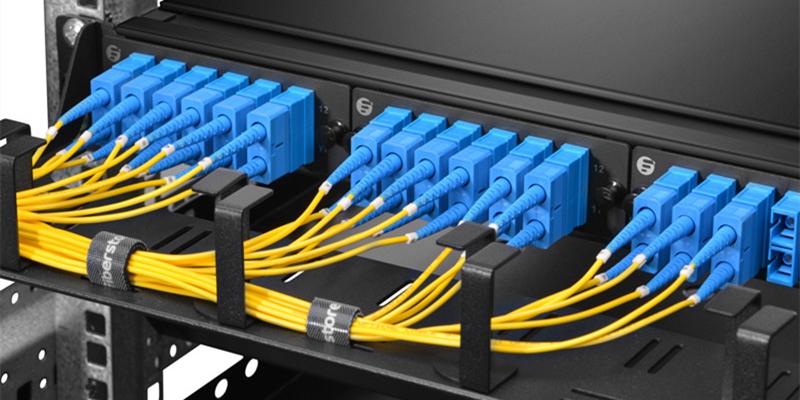 Why Should We Use OS2 Over OS1 Fiber?
After comparing the two fiber cables, it can be concluded that OS2 is more suitable for long-haul transmission by offering better performance with fewer losses. Considering this, why not adopt the optimal OS2 solutions to create a better performance for today's high-speed data networks?
In fact, OS1 used to be the only one standard for single-mode fiber with the maximum link length for campus cabling around 10 km, which can no longer satisfy people's increasing needs for longer link lengths. The OS2 single mode fiber optic cables are ideal for connecting 1G/10G/40G/100G Ethernet connections, meeting the requirements of high performance with long distances. As a result, more and more vendors tend to provide solutions with OS2 SMF cables for modern network applications.