Product Description
ADSS cable adopts the twisted structure. 250μm fiber is inserted into the loose tube made of high modulus materials. The tubes are filled with a water-resistant filling compound. The tubes (and fillers) are stranded around a FRP (Fiber Reinforced Plastic) as a non-metallic central strength member into a compact and circular cable core.The gap of the cable core is filled with a water-blocking yarn and a water-blocking tape longitudinally wrapped by the cable core. After stranded layer of aramid yarn are applied as strength member, the cable is completed with PE or AT (anti-tracking) outer sheath.
Product Structure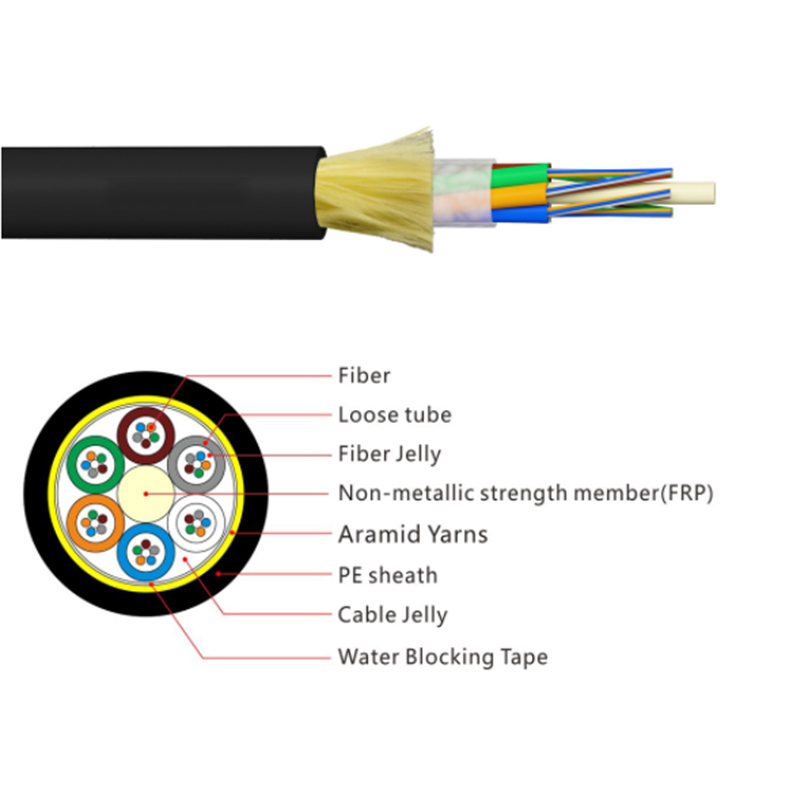 Product Features
·Can be installed without shutting off the power
·Adopt AT performance, excellent dielectric performance
·Light weight and small diameter reducing the load caused by ice and wind and the load on towers
·Good performance of tensile strength and temperature
·The design life span is 30 years
Product Standard
The ADSS cable follows the IEEE P 1222 technical standard, and meets the IEC 60794-1 standard and DLT 788-2016 standard.
Optical Characteristics

Technical Parameters