Product Description
The fibers, 250μm, are positioned in a loose tube made of a high modulus plastic. The loose tube ( and filling rope ) is twisted around the non-metallic center reinforcing core ( FRP ) to synthesize a compact cable core and then a water-blocking layer longitudinally wrapped by the cable core. A rip cord is placed on outer layer, and then the PA12 Nylon outer sheath is extruded.
Product Structure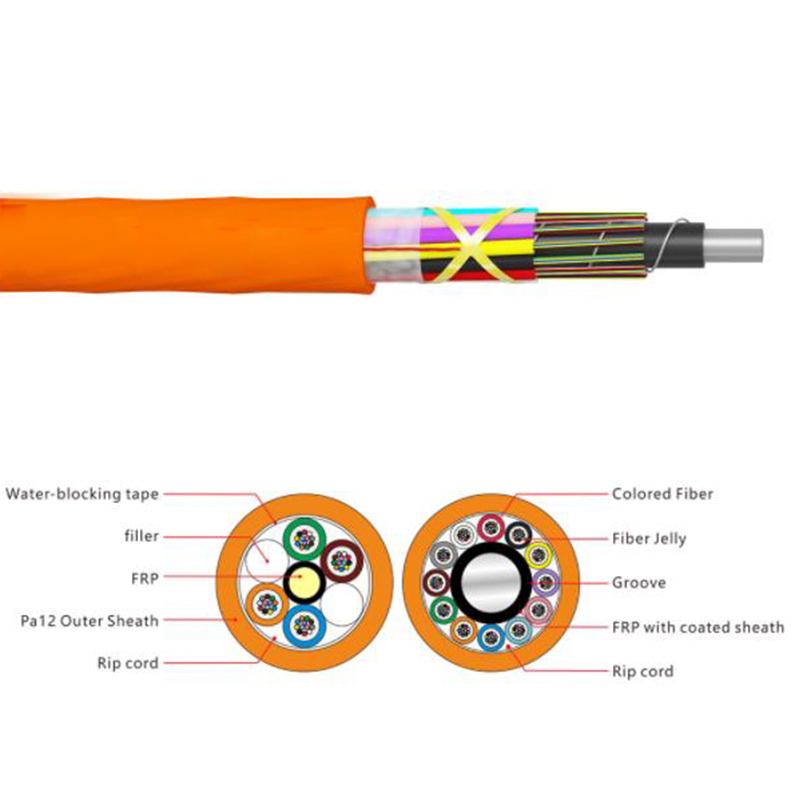 Product Features
Optimized structure design, with the best fiber capacity rate;
Dry-type cable core water blocking, low carbon and environmental protection;
Innovative design of sheath surface to enhance air blowing performance;
Loose tube material itself has a good water resistance and high strength;
special tube filling compound ensure a critical protection of fiber;
Using dry type of water blocking material, the whole section of water resistance,to prevent the optical cable vertical seepage;
Accurately controlling the residual length of optical fiber ensures good tensile properties and temperature characteristics of optical cable ;
Fiber optic cable is non-metallic structure and small diameter, light weight, easy laying, anti-electromagnetic, lightning protection effect is better.
Product Standard
IEC 60794-5、IEC 60794-1-2 or YD/T 1460-2006
Optical Characteristics

Technical Parameters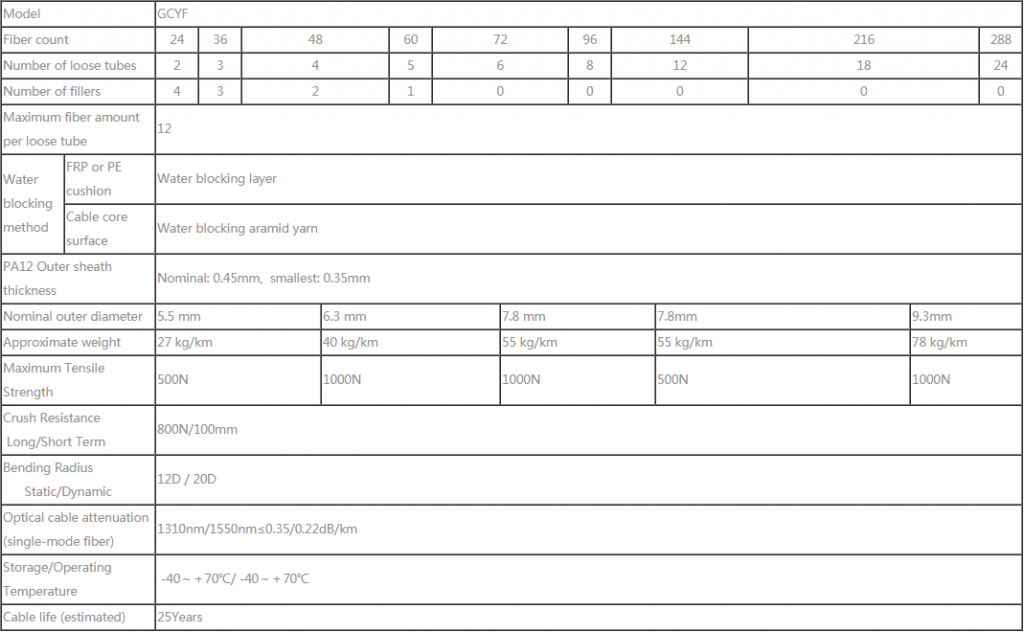 Air Blowing Performance